While attending a College program, students will have many practical classes in addition to lectures. Because courses are usually taken in short periods and the pressure to prepare students for the labor market is high, some colleges offer more practical than theoretical classes in some courses.

Seawall represents various colleges located in 14 countries, offering more than 2000 courses in all areas: human, biological e exact sciences. With our consultancy, students will have the necessary follow-up during the enrollment procedure.
Know-how Seawall:
Selecting the most suitable location;
Considering the best cost-benefit ratio when selecting the college;
Defining the most adequate educational program (duration, workload and certification);
Identifying documents required for enrollment;
Sworn copies of documents;
Filling out enrollment forms;
Collection of all fees;
Obtaining letter of acceptance
Positive aspects of a College Program:

1) High Quality Education: Colleges are recognized as quality higher-education institutions because they offer outstanding infrastructure, top-notch material and highly qualified teaching staff;

2) Selection of Courses: Colleges offer more than 2000 options of courses in diverse fields of study;

3) Transfer Program: The transfer program allows students to transfer their academic credits to a University during the program. With this, student may transfer their credits to a University aiming at obtaining a Bachelor degree;

4) Excellent cost-benefit ratio: When compared to University programs, College programs offer an excellent cost-benefit ratio. College courses are in average 60% less costly than the courses offered by Universities.

5) Opportunity of study and work: When enrolled in a College course, students are allowed to have a part time job that does not exceed 20 hours per week;

6) Possibility to Apply for a PGWP visa (Canada): By the end of the program, the student may apply for the PGWP – Post Graduation Work Permit – work visa;

7) Possible Immigration Qualification (Canada): Despite being the second largest territory in the world, Canada has a small population of approximately 35 million people. For that reason, the Canadian government is welcoming students willing to qualify in local education institutions, hoping that this qualified workforce will subsequently be absorbed by the demands of the labor market in the country.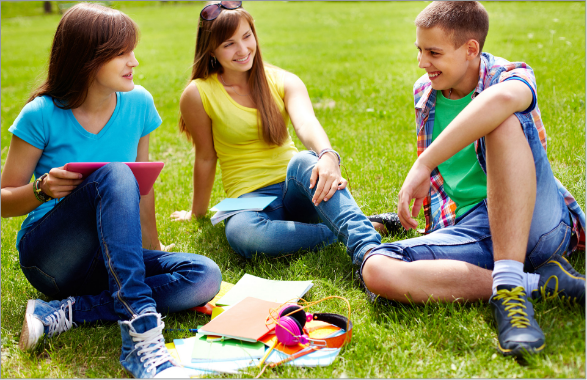 Higher-education programs students will get a 20-hour/week working visa during their working-study program and a 40-hour/week working visa during vacation. However, one of the most important benefits is being allowed to apply for an open work permit after completion of the higher-education program.

After a graduate or post-graduate course, international students may apply for the PGWP – Post-Graduation Work Permit, which will be assigned for a period proportional to the period of studies in the country. This type of visa allows you to work in any Canadian Province without restriction of working hours.

After a year of services provided to a Canadian company, students may qualify to apply for a permanent visa, which grants them permanent resident status. Canadian citizenship may be requested after residing for 3 years in the Canadian soil.