여행 관광지, 사람들, 그 지역의 정취, 향기 그리고 소리들은 당신이 당신의 여행을 기억하고, 언어를 배우는데 있어서 이상적이고 생생한 환경으로 만드는 요소들입니다. 이러한 문화적 교환은 여행을 통해서 점점 강렬해지고, 언어를 배우는데 있어서 빠르고, 예상치 못한 그리고 재미있는 방법들을 경험케 합니다.

4주 해외 어학연수 코스를 경험한 학생들이, 6개월 정도 자신들의 나라에서 공부했을 때와 효율적인 측면에서 동등한 수준이라고 전문가들은 이야기 합니다.

여행 관광지 뿐만 아니라, 씨월 학생들은 언어를 배우는데 도움을 주는 현지 여행 및 방물관, 아트 갤러리, 대학, 전통적인 레스토랑과 기타 많은 유명한 지역들을 방문하게 됩니다

뉴욕, 벤쿠버, 시드니, 뉴델리 같은 도시들은 문화적 활동 및 기억에 남는 순간을 경험케 하는 기회들을 제공합니다.
여행 관련 팁 및 우리팀이 당신을 위해 전에 선택한 여행 패키지를 체크하세요.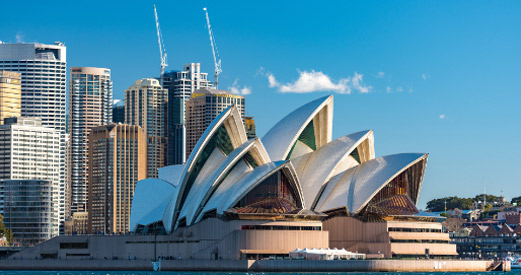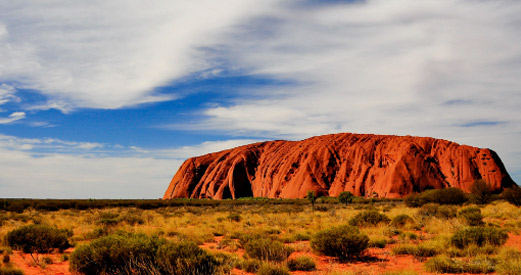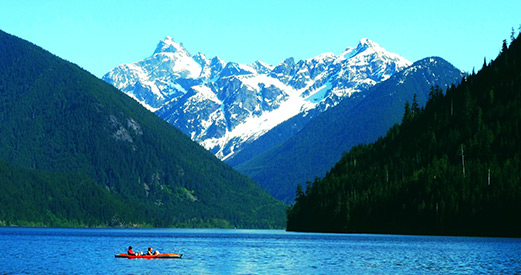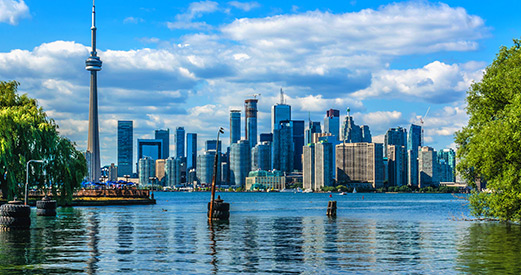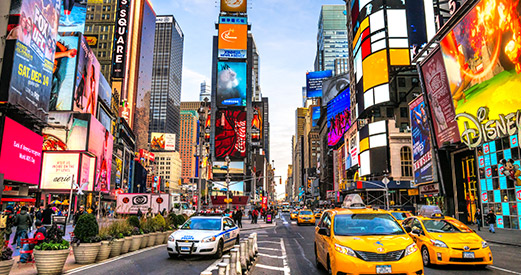 San Francisco
---
The 13th most populous city in the US, San Francisco is a popular international tourist destination, known for its cold fog in the summer, steep hills, an eclectic mixture of Victorian and modern architecture and for its famous landmarks, such as the Golden Gate Bridge, the cable cars and Chinatown. The city is also a financial center and it is also the home of 30 international financial institutions, making the city the 13th richest city in the world and the 9th in the US.

Surrounded by water, San Francisco weather is very much influenced by the cold currents from the Pacific Ocean. It has a mild Mediterranean climate throughout the year, with relatively warm summers and relatively cold winters. Average temperature in the city in the winter is 10 °C, rarely dropping below zero. In the summer, average temperature is 15 °C. It seldom snows in the city. As opposed to winter time, summers are not very wet.
Alcatraz
Alcatraz is an island in the middle of the San Francisco Bay in California. At first, it was used as a military base; later on, it was transformed into a maximum security prison.
https://www.nps.gov/alca/index.htm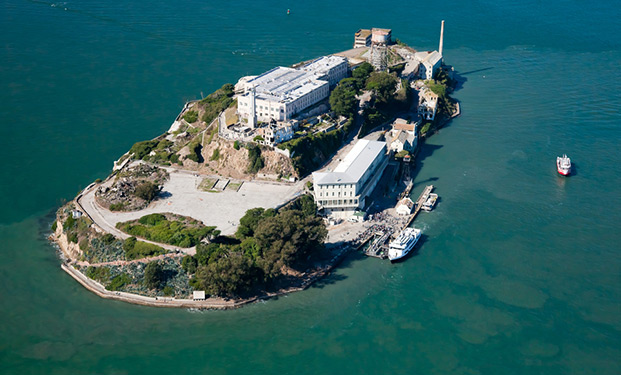 The Golden Gate Bridge
The Golden Gate Bridge crosses the Golden Gate strait and connects the city of San Francisco to Sausalito, in the city metropolitan area.
http://goldengatebridge.org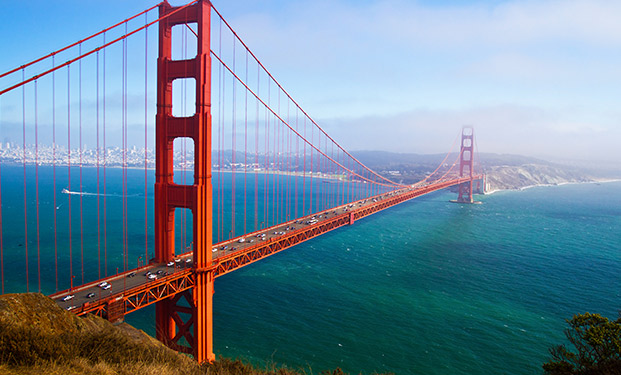 Fisherman's Wharf
Fisherman's Wharf is one of the main tourist attractions in San Francisco. A former harbor for fishing boats, it is currently a lively tourist spot with souvenir and handcraft shops, restaurants and street performers.
http://www.fishermanswharf.org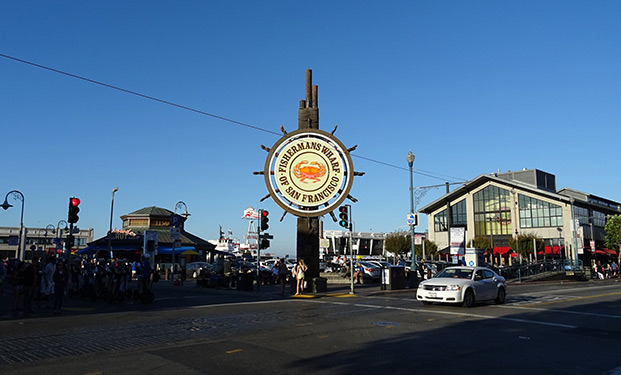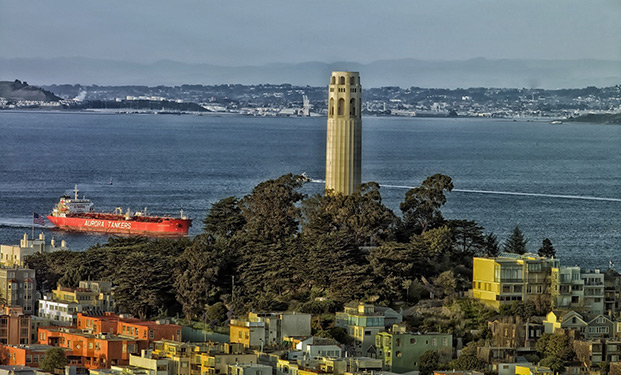 Pier 39
Pier 39 is a shopping center and a popular tourist attraction built on a píer in San Francisco, California.
https://www.pier39.com
Short trips from San Francisco:
Yosemite National Park
Yosemite National Park is one of the first national parks in the States. It is an entertainment center for those seeking contact with the environment in all its aspects. Yosemite has a lot to offer with its exuberant waterfalls, colossal granite cliffs and groves of giant sequoias. However, the visit highlight is the contact with dozens of animal species, such as bears, deer, marmots, foxes and cougars. Some tourist attractions in Yosemite are legendary, like the tallest waterfall made up of three separate falls before it touches Yosemite Valley soil.
https://www.nps.gov/yose/index.htm
Grand Canyon National Park
One of the oldest parks in the US, the Grand Canyon National Park is considered one of the world natural wonders. A powerful and inspiring view, the Grand Canyon overwhelms the senses because of its size. A combination of colors and geological erosions are part of its exquisite grandeur.